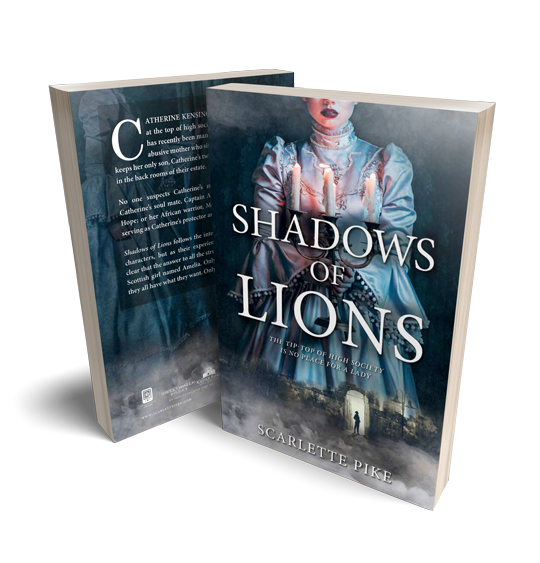 Shadows of Lions - The Sequel
Catherine Kensington has recently returned from Africa in a desperate attempt to escape her murderous mother who sits far too close on the chaise. Mebalwe stands alert in the corner, but he is no ordinary serving man, he is an African warrior, sent to protect Catherine from all that threatens to kill her.
Shadows of Lions is the sequel to my first book, In Spite of Lions, and was released in January of 2021. No need to read the first book if you haven't done so yet. Shadows of Lions is written as a standalone story. Follow me on social media to hear more about future releases!
Order Now!
Get the first book - In Spite of Lions!
How does a young lady of means escape her high society fate? By booking passage on the first ship to Africa and promptly tossing her petticoats overboard! Now Anna's trading London's luxuries and restrictions for the wild unknown. Of course, shedding her old life would be much easier without the disapproving looks of a handsome sea captain and the demons in her past haunting her from worlds away.
Buy Now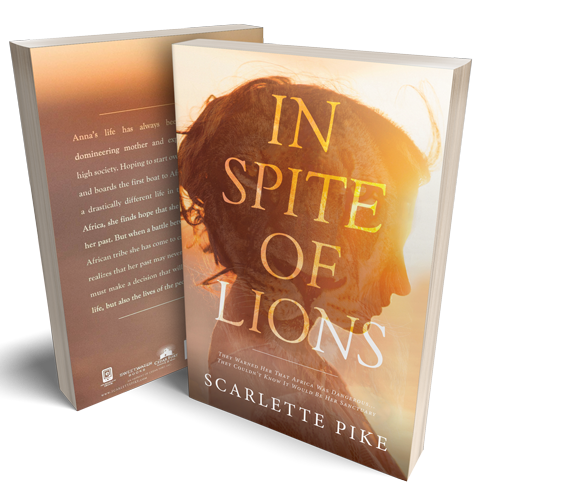 Some Reviews of "In Spite of Lions"
Amy Bruno
Passages to the Past (Blog)
"I thoroughly enjoyed "In Spite of Lions" and I highly recommend it to fans of historical fiction, those interested in Africa, and readers of strong female leads."
Laci Newton
Amazon review
"I love this book for so many reasons. I was so easily and quickly consumed in the story right from the start which isn't always easy for me to do. I recommend this book 100%!"
Ruth Lynn Ritter
In D'Tale Magazine
"This story is a beautifully written and enlightening account of life in 19th century Africa. Anna's character is both sympathetic and extremely relatable as she struggles to understand and survive in a brutal culture not her own."
Helen Hollick
Discovering Diamonds
"...I was so firmly hooked, I could hardly move from my chair."
J Lynne Else
Historical Novel Society
"The author's lyrical prose, arising from Anna's hopes, fears, past wounds, and wonderment, kept me turning the pages. Pike fleshes out a unique setting that's well described and offers up the unexpected."
Meagan
Blooming with Books
"This is an absolutely gorgeous story that I highly recommend to any reader who wants to get lost within the pages of a fantastic story!"
"This book was just so good! I fell in love with the characters, and was so pleasantly surprised to find that some of them were based on real people! It had enough intrigue that I couldn't put it down! It had just the right amount of romance and I was grinning like an idiot through parts of it! I can't wait for the sequel!"
Jenna Gubler
Amazon review
"I couldn't put this book down. It kept me wanting to come back for more. The authors imagery is fantastic and her characters come to life. I want to be friends with all of them! (Well, the awesome ones, anyway.) I can't wait for the 2nd one to come out."
Anonymous Reader
Amazon review
"I love this book! The story is touching and entertaining while being historically correct. The characters are well developed and have depth. It is adventurous and delightful as well as insightful and thought provoking. A very good read."
Previous
Next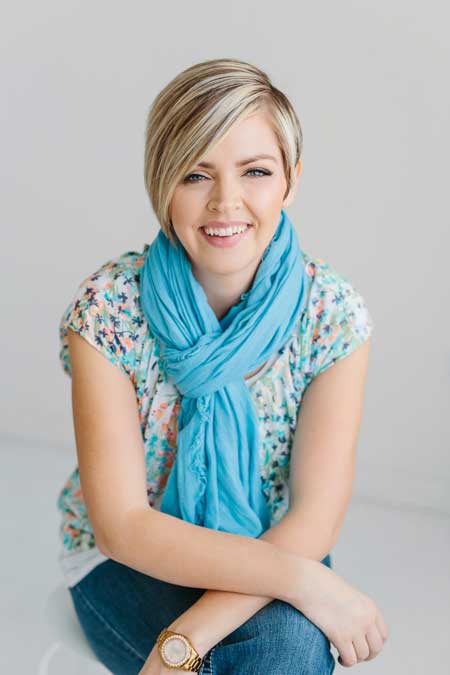 About Scarlette
Scarlette is a mother of three, wife to one, and friend to many. In her spare time she enjoys scuba diving and gardening - sometimes at the same time! Pike is also interested in emotional health for kids and she writes children's books with True Worth Books under her real name – Jamie Jensen.